Electric Winch OzWinch from Hoisting Equipment Specialists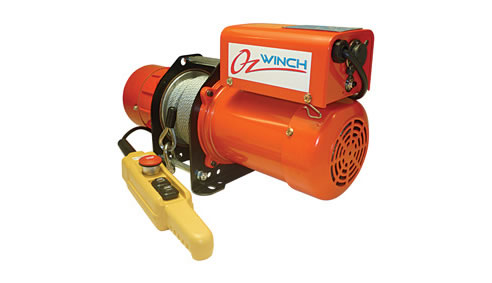 Proven performer in the Australian market. With updated features and performance for hoisting and hauling applications.
OzWinches are a compact, efficient, cost effective winching solution. They are of planetary design, rugged in construction. Built with a precision planetary gear train, they feature quality roller bearings throughout, a high starting torque motor designed specifically for winch hauling and hoisting applications and a failsafe electromagnetic disc brake to provide safe, easy load control. All OzWinches incorporate a low voltage 24V pendant control with 10m lead and an emergency stop button (as standard).
Uniquely, all OzWinches have the option of being configured with a wireless remote control system or hand held pendant control as standard. Two system control options for your convenience.
The OzWinch Series from HES Winches Australia ticks all the boxes.
Please call HES Sales for any further information.