LooseLay Acoustic Flooring from Karndean Designflooring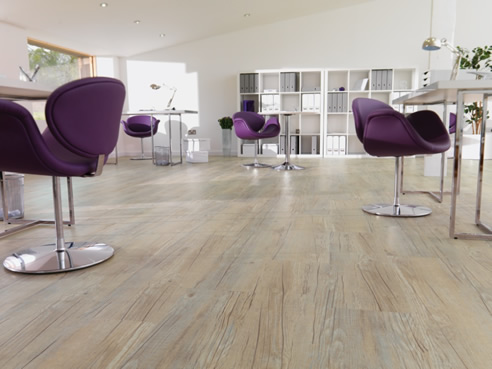 Karndean Designflooring LooseLay Acoustic and Timesaving Benefits
When it comes to acoustic performance, only carpet is deemed to comply with the Australian Building Regulations with no requirement to produce acoustic testing evidence. However for the last 15 years, floor covering trends for residential homes have radically changed in Westernised countries, with resilient or hard flooring preferred to carpet in most rooms.
This shift has motivated floor covering manufacturers of resilient floor coverings to find ways for their product to comply with acoustic building regulations, which is essential to break into the previously carpet dominated residential high rise apartment and upper floor office buildings - however little can be done to improve acoustics of hard flooring.
Karndean Designflooring has come up with a solution that doesn't compromise on cost or design, by developing a luxury vinyl tile (LVT) and plank flooring range with its own built-in acoustic underlay called LooseLay. Available with the realistic appearance of timber planks or stone tiles, LooseLay meets all building regulations without the need for costly additional underlay.
The collection offers an exceptionally high acoustic rating across all ranges down to 57dB, measured under ISO 140-6. This is especially important for commercial projects that require even greater noise abatement where choice is not limited to only the LooseLay range.
As well as the noise reduction advantages, the simplicity of switching any damaged planks with LooseLay is a simple process as the product is installed on a 'peel & release' adhesive system.
For more information on Karndean Designflooring, please visit www.karndean.com