Paving Support with VersiPave from KHD Landscape Engineering Solutions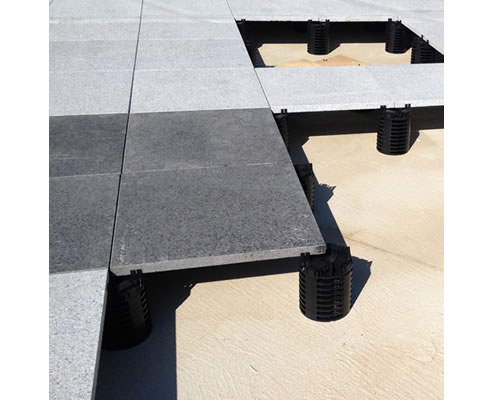 New Horizons - Monash University
New Horizons is a project to co-locate and integrate approximately 400 staff from Monash University and the CSIRO, into a single manufacturing research and teaching facility.
KHD supplied VersiPave® 24 for the 'staff collaboration lounge' balcony area, which is scheduled to open in this year.
VersiPave® 24 was installed with salt and pepper granite (600 x 600 x 30) in exfoliated raven black.
VersiPave® 24 was the perfect product choice for this project due to it's flexibility and extra adjustment capabilities. VersiPave® 24 has an integrated 10mm extender, in addition to its ability to adjust from 24mm to 45mm in 1mm increments.
Architect - Lyons Architect. Landscape Architect - Outlines Landscape Architecture. Installation contractor - Paul Trotter & Associates.
Got a project in mind? Contact KHD.