Expanded Glass Bending Capabilities from Bent & Curved Glass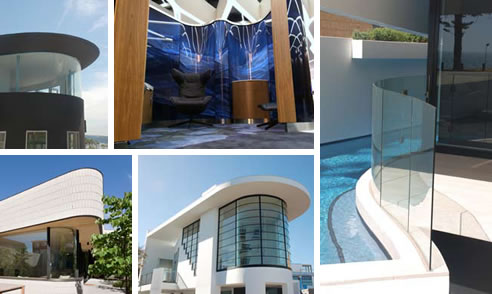 Exciting developments at Bent and Curved Glass
At BCG we continue striving to expand and upgrade our capabilites, sourcing the highest quality manufacturing equipment to meet and exceed the growing demands and expectations for glass in the evolving architectural market place.
This latest chapter sees BCG moving into a new larger factory consolidating what was previously production on 2 sites.
The new facilities have allowed room for growth, which comes in the form of a new generation cross bending toughening furnace, enabling efficient production of larger format glass.
We have drawn upon our many years of bending experience to customise the operation of a new convection furnace ensuring the best optical and dimensional quality is achieved in what will be the only large format cross bending furnace in Australasia.
The new furnace is now fully operational and the process of relocating and refurbishing our original bending furnace is underway.
When this process is complete BCG will have the capacity to produce curved toughened glass through the full range of tight radius, tangent and composite radius curved glass and now including even larger sizes in a full range of glass types, without any compromise on quality.
We look forward to the opportunity of discussing our expanded capabilities with you and demonstrating what benefits this can bring to your projects.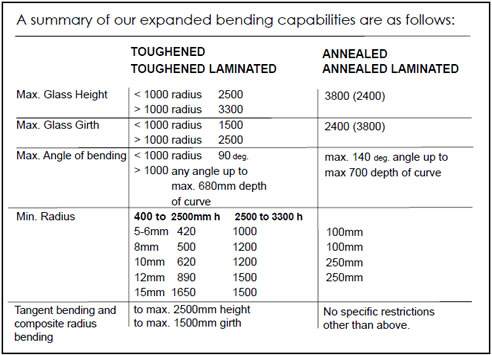 As always we would remind you that there are many variables which will influence potential outcomes for individual projects. Sometimes this allows achieving better than indicated on certain parameters. We recommend consulting the experienced staff at BCG to discuss the specific requirements of each project in order to determine the best glass options available.