Car Park Insulation Panels from Composite Global Solutions

Composite Global Solutions is proud to announce our latest product offering,
MAMMOTH™ Car Park Insulation Panels.
Made from 100% lofted, thermally bound, randomized polyester fibres, this polyester panel is both semi-rigid and pliable, making it especially suited for use in soffit applications where it may be necessary to conform to irregularities in the ceiling panel.
While there are a number of other polyester soffit insulation offerings on the market, none have attained the ISO9705 rating that our MAMMOTH™ insulation has been tested to.
Product Range

Technical Details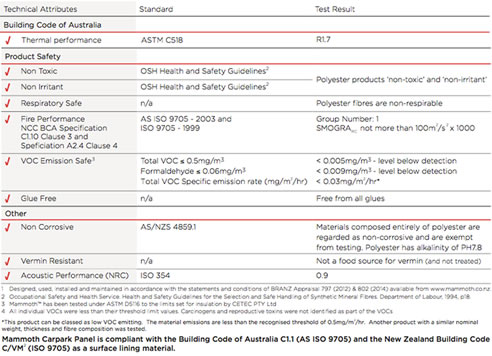 The full MAMMOTH™ Technical data sheet is now available on our site, click here to read more. Alternatively, call our Technical Director Mikael on (03)98248211 to request a sample or ask for more information.
MAMMOTH Car Park Panels. FASTER, CHEAPER, SAFER.