External Motor Kitchen Rangehoods by Schweigen Home Appliances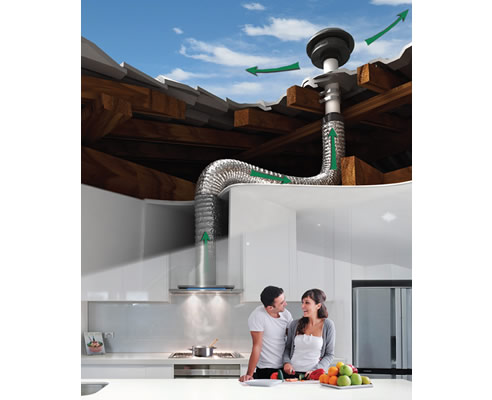 Discover a Cleaner Way to Vent Your Kitchen
Schweigen's classic silent rangehoods are renowned for their superior styling, excellent performance and silent operation. These rangehoods come equipped with the IsoDrive motor system which is quietest and most powerful domestic extraction motor and fan available. The motors are placed externally outside your home generating little or no noise inside your kitchen. So while the noise is being eliminated, the airflow performance excels creating the ideal balance between power and silence.
The IsoDrive motors are German made and combine power and efficiency to provide the best extraction for your rangehood. Located outside your home, these motors are what allow our rangehoods to be silent. Available in a variety of configurations to suit your needs, the IsoDrive motors are also the quietest, most efficient and highest-powered domestic extraction unit available today.
The external motor is a more effective and efficient system because the motor is located at the top and not in the canopy. The air does not have to struggle to push through the ducting/vent and the motor rather pulls it through the whole system and expels all the smoke and odors outside the home, rather than leaving it to linger inside the kitchen. This also allows no distracting, annoying and embarrassing noises from your rangehood while you entertain home guests.
Stylish, practical and silent, Schweigen rangehoods are the perfect addition to any modern kitchen. Schweigen offers you extremely powerful premium rangehoods which are capable of handling both wok cooking and high flames. With a German engineered and manufactured motor, the Schweigen silent system ensures performance and reliability for years to come, with the added bonus of a 10 year warranty on the motor.
Having a cleaner and healthier kitchen environment is something that every homeowner desires. Schweigen understands this desire and works hard to satisfy the needs of their customers. From manufacture, parts and installation, Schweigen is there to make sure that the customer is satisfied.
Visit one of our many dealers' showrooms today and experience the "Schweigen" difference for yourself, or visit our website to see what Schweigen has to offer.