MAMMOTH Carpark Insulation Panels from Composite Global Solutions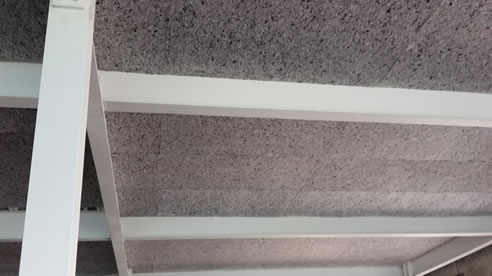 MAMMOTH Carpark Panels - Tauranga Installation
Interest in our 100% polyester fibre MAMMOTH Carpark Panels has expanded rapidly as architects and builders alike are beginning to understand the increased scale of fit and finish that can be achieved when compared to conventional under-soffit insulation methods. Our MAMMOTH Carpark Panels provide a budget-price, sophisticated finish that simply can't be matched by typical foil-faced PIR insulation panels.
MAMMOTH Carpark Panels can be fixed with either colour matched mushroom fasteners or an applied glue adhesive, negating the need for fasteners, for an ultra-clean look.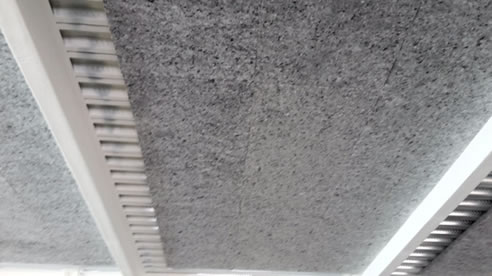 Mammoth Carpark panels installed on the Tauranga project's composite slabs.