Hydraulic Rain Water Change Over Device from Maxijet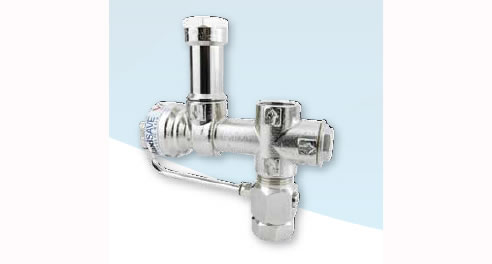 Maxijet supply the MaxiSAVE MHR Series which is a fully automatic Hydraulic rain/mains water changeover device designed for pressure pump supply systems for harvesting rainwater for toilet, laundry and household applications with automatic mains backup.
The MaxiSAVE MHR Valve is designed to operate with an electronic pressure controller with auto restart not requiring float switch. This makes the MaxiSAVE MHR system very simple to install. The MaxiSAVE MHR Valve comes with dual 1" outlets, which makes the MaxiSAVE system unique and ideal for domestic and commercial applications.
Features;
- Easy to install
- Full flow 1" Dual Outlets
- Patented design
- Does not require regular maintenance
- No electrical consumption - No electronic components
- Solid brass construction - Fully weatherproof - Built to last
- Suitable for any pressure pump with su_cient head pressure
- Can be mounted in any position
- No in-tank float required
- Mains pressure not limited
- Certified dual check valve for backflow prevention
- 5 Year warranty - MHR25 valve only