Heavy Duty Strip Curtain Doors from Premier Door Systems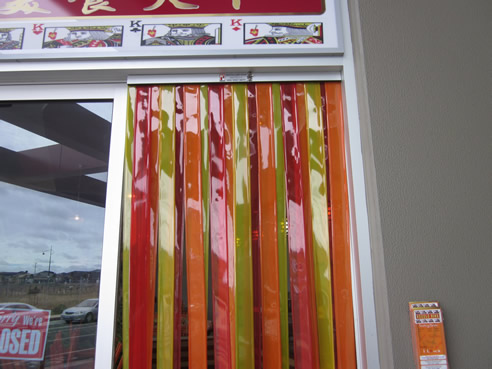 PremFLEX - Heavy Duty Strip Curtain Doors
With summer and higher temperatures soon approaching, so to do the extra demands and problems associated for most food production areas including: Insects, Dust and Quality controls for the food service industry.
PremFLEX Strip Curtains feature a unique 'ribbed' profile that provides the curtain with an overlapping / interlocking finish that is most effective for insect and climate control. Premier Doors extrude the PVC strips ourselves and assemble the doors in our manufacturing facility in Campbellfield Victoria. This ensures a high level of quality and a product which offers a long service life.
Available in a wide range of colours and configurations this recognizable, colourful shopfront strip curtain is designed to help businesses meet the strict and necessary high health standards. PremFLEX is The Original Australian Coloured Strip Doors Made by Premier Door Systems for over 30 years.
Premier Doors are proud to be an Australian owned and operated company and provide a Complete Design Service and a Fully Qualified Installation Service Team. In addition to our FREE measure and quote service, PremFLEX Strip curtains are now also available for purchase from our online store.
Click here to visit our ONLINE STORE, or
Check out our website @ www.premierdoors.com.au