Paintings by Australian Artists from SOHO Galleries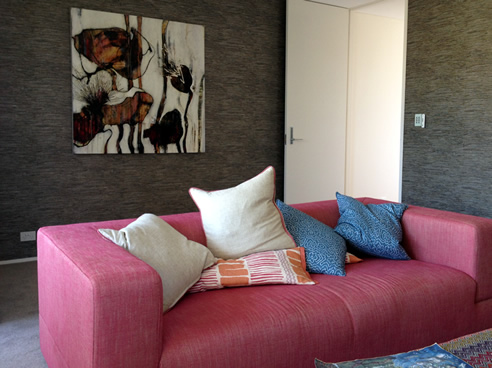 Alison COULTHURST - Australian Painter
Inspired by her year of painting and successful exhibitions in Europe with all paintings sold, Alison has returned to her studio in Byron Shire to work on a new body of work entitled "There are no ordinary moments."
Alison says "after living in Europe in a completely different environment I realised in this time of my life that it is important to embrace my surroundings wherever I am, so I've returned with a new frame of mind to be in the moment and live in the present. I am following my feelings and my enhanced energy and have painted these emotions onto the canvas".
SOHO Galleries has over 20 years of exhibition history to be offer a board selection of artwork for your home or office.
Offering a valuable consultation service for advise on size and style that may best suit the environment in question, given the brief by the client or designer. In addition you can then trial particular works in your home/office, with no obligation, to ensure the right choice (conditions apply)