Custom Artworks from SOHO Galleries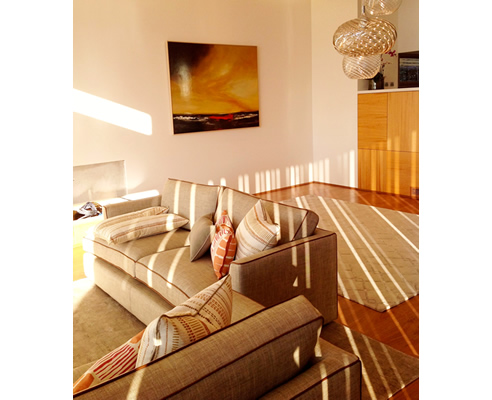 Jankovic Oil on Canvas - Australian Painter
This wonderful piece by artist Jankovic sits in situ and very comfortably in this lounge room setting. Flawlessly complementing its surroundings and adding that much needed artistic touch the room needed. Commissioned by the interior designer directly through us to the artist. Maybe a custom piece of art work is what your unique space needs? Contact us to see how we can help.
SOHO Galleries has over 20 years of exhibition history to be offer a board selection of artwork for your home or office.
Offering a valuable consultation service for advise on size and style that may best suit the environment in question, given the brief by the client or designer. In addition you can then trial particular works in your home/office, with no obligation, to ensure the right choice (conditions apply)
Or come into the gallery to select work from our range of painters and sculptors displayed over three floors of stockrooms.