Industrial Pipe Insulation with CORAFOAM® PIR from Bellis Australia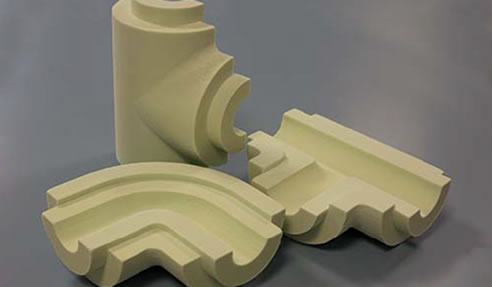 As a company specialising in a broad spectrum of services, Bellis Australia stays on top in providing its clients with a safe, reliable and dependable industrial pipe insulation products.
Bellis Australia exclusively supplies CORAFOAM® low-density polyurethane and polyisocyanurate (PIR) rigid foams that are widely used in industrial pipe insulation.
What Makes CORAFOAM® Standout from other Insulating Materials?
Polyisocyanurate (PIR) is a derivative of polyurethane. Its chemical composition is similar to polyurethane (PUR) except that it uses a polyester derived substance to produce polyisocyanurate rigid insulation board that suits the demands of industrial pipe insulation.
The closed cellular matrix of polyisocyanurate (PIR) insulation board makes it resistant to moisture and water infiltration, therefore ensuring its ability to maintain high thermal and structural performance over time. Also, the closed cell structure accounts for the excellent compressive strength of PIR insulation board which makes it an ideal support structure to prevent sagging in the long run.
CORAFOAM® has high thermal efficiency with low heat transfer rate. Its lambda values ranges from 20.7 mW/mK to 22.5 mW/mK at initial thermal conductivity of 20®C. In addition to its insulating feature, PIR insulation boards are classified as a fire rated material.