SEALTAQ® Civil Sealing Systems from Neoferma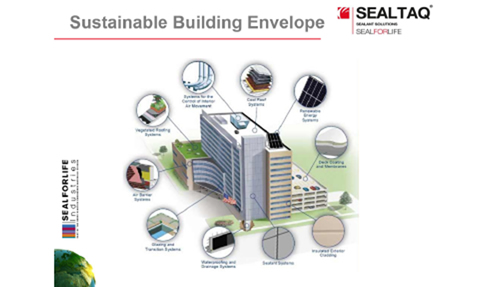 Neoferma is committed to providing their clients with the best waterproofing materials to meet project specifications. Neoferma has partnered with STOPAQ®, Holland-based experts, in bringing a complete system of simple, long-lasting and eco-friendly waterproofing solutions to Australia's building and construction industry.
STOPAQ® developed SEALTAQ®, a system comprised of pure polymers within a variety of delivery mechanisms such as tapes and pastes. The system is made up of amorphous, non-cross-linkable, non-polar polymer composition which is impermeable once applied. Aside from its ability to seal off water ingress, it also provides a protective, non-ageing protection due to its capacity to block off oxygen, water and bacteria - the factors that cause corrosion.
STOPAQ® technology has been providing easy-to-apply, safe and secure waterproofing and protection against corrosion for the past 30 years.
What makes SEALTAQ® unique? SEALTAQ® provides a self-sealing, sustainable solution that adheres well to most types of substrate surfaces, such as concrete, EPDM, neoprene, gypsum, aluminium, stainless steel, stone, brick, glass, PVC and PE.
SEALTAQ® is easy to use; it saves more than 50% of application time. It doesn't require pre-heating and operates with temperatures between -45 to 65°C. It has a long shelf-life and doesn't disintegrate over time. SEALTAQ® comes in an encapsulated packaging and is available in various formats to meet application requirements.
SEALTAQ® System - For Seamless Protection and High-Quality Sealing Performance Against Water, Air and Contaminants.