Pre-finished Insulated Roofing Panels from Versiclad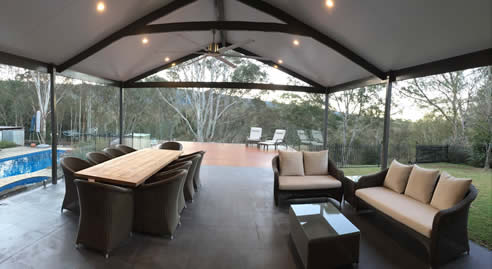 Versiclad insulated roofing panels provide a weather tight cover, outstanding insulation, and a pre-finished maintenance free ceiling. Versiclad roof panels will not only keep you cool in summer and warm in winter, but deliver a comfortable atmosphere wherever it is you crave a relaxed environment.
Self-mating easily installed roof panels are available in a range of optional profiles with various thickness cores to suit your desired insulation rating or free span requirement. Our insulated roof panels provide a clean crisp uninterrupted ceiling finish, reducing the number of unsightly support beams normally associated with traditional roofing methods.
Roof SIPs - Structural Insulated Roof Panels
Trafficable free spans up to 11.4m
Insulation value up to RT5.0
3 roof profiles
Roof pitches from 1°
Panel lengths up to 14m