Efaflex High Speed Folding Doors from DMF International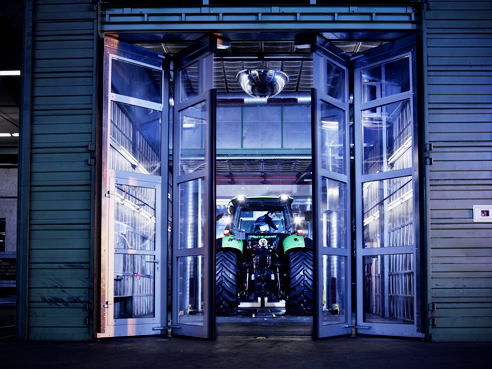 Under exclusive license with the highly recognised German company, Efaflex GmbH, DMF International Pty Ltd can offer, as part of their extensive range, the High Speed Folding door.
With the ability to accommodate openings up to 6m high an 8m wide, and exposed to high wind, this door can suit a large variety of applications. It is primarily designed for exterior openings, and offers high security, as well as good heat and noise insulation. Energy savings increase due to a rapid action of the door panels, with speeds of up to 2.0m/sec. An advantage over the roll door, is that the door panels may be profiled around gantry cranes passing through the opening, making them ideal for railyard, and manufacturing applications.

02 9636 5466
Unit 3 & 8, 88 Magowar Road, Girraween, NSW, 2145