Reduce Livestock Bedding with Mats from Sherwood Enterprises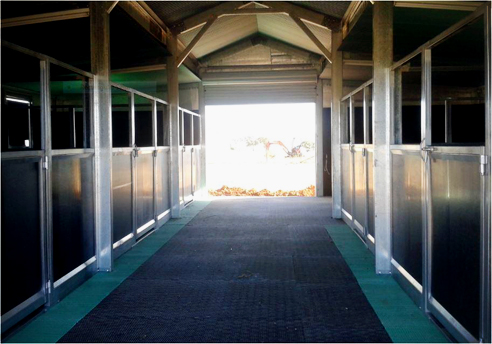 How to Reduce Horse Bedding in Stables
As a leading Australian distributor of horse floorings, Sherwood Enterprises QLD stocks and markets innovative designed Sherprise Eva Rubber Blend Horse Mats and the number one question we received daily is "how do I reduce horse bedding? It's expensive and rising in costs each year!"
Sherprise Eva Rubber Blend Interlock Horse Mats are designed with horse comfort in mind with a significant reduction in annual costs for horse bedding like shavings or flakes that are really only to absorb urine or liquids in stable stalls, breezeways or floats.
Sherprise Eva rubber blend/Eva closed cell expanded foam creates the lightness, comfort, and ideal blend for durability and performance. Improves stable hygiene, insulates against the cold or damp, reduces impact on joints/injuries, is virtually odour free, offers protection for kocks & knees, and all while bacteria cannot breed in these mats. Soft, warm and comfortable - easy DIY to install and save on bedding costs annually.