DIY Attic Ladders to Un-lock Your Roof Space from Attic Ladders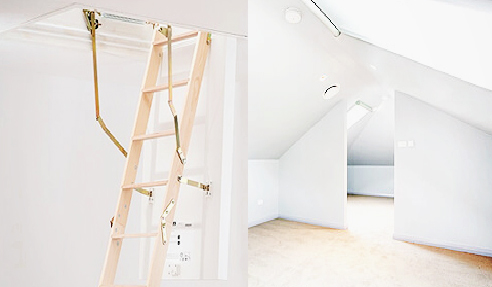 With detailed installation instructions supplied with every ladder, install your very own attic ladder from Attic Ladders to un-lock your unused roof space. If you're looking to declutter your home or save on paying for lock-up storage, invest in an Attic Ladder solution for quick and simple access to storage space in your roof. An attic ladder from Attic Ladders is estimated to cost less than three months of lock-up storage and adds value to your home.
Attic Ladders are Australia's number one attic storage specialists and give you access to a broad selection of timber or aluminium ladders with handrails. With over 40 years of experience, Attic Ladders guarantees a service second to none. Enjoy the Attic Ladders difference today - visit www.atticladders.com.au.
1300 655 525
Unit 2, 12 Frederick St, St Leonards, NSW, 2065