The Block Herringbone Parquetry Flooring by Renaissance Parquet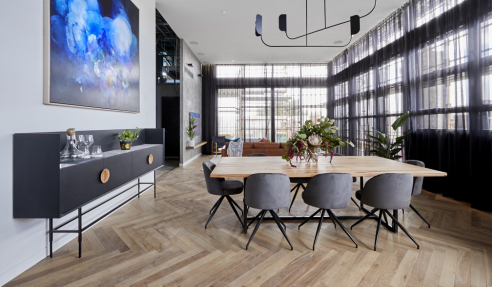 Penthouse #5 Herringbone Parquetry Flooring Received Good Reviews from The Block Buyer's Advocates.
Renaissance Parquet's Herringbone flooring was in the spotlight at The Block buyer's advocates first inspection of the Gatwick Hotel apartments, before the grand auction day at the end of the series.
And the Gatwick Girls were the favourite with their "New York Loft appeal Penthouse;" impressing with their consistent style, luxury and attention to detail throughout the apartment that includes our unique Renaissance Parquet Herringbone parquet floor.
Property commentator, Greville Pabst, praised the floor selection by the girls; a herringbone in French Oak and made in Melbourne as 720 x 90 x 21mm tongue and groove solid parquet, saying that "the parquetry flooring is a real feature, something you would expect in a penthouse of this value."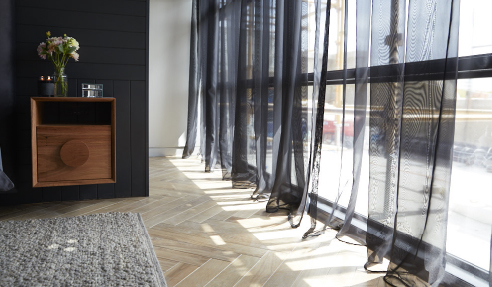 We have no doubt that Bianca and Carla know what they're doing and their exquisite taste has led them to be the favourites at this season of The Block.
Renaissance Parquet is a boutique manufacturer of solid parquet and with full control over the production and installation process, we are very confident in being able to effectively manage any problems that may arise.
Renaissance Parquet installs Australia wide as well as Hong Kong and Singapore.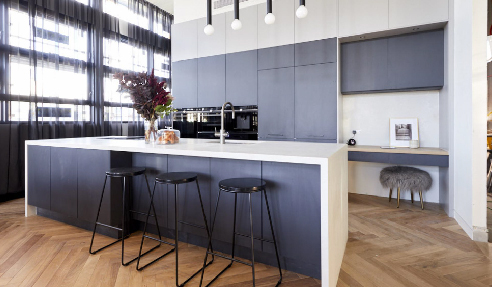 Product specifications:
Parquet tongue & groove
French Oak solid herringbone
If you have any enquiries, please contact us directly or visit www.renaissanceparquet.com.