High-Speed Door Solution for Carwashes from DMF International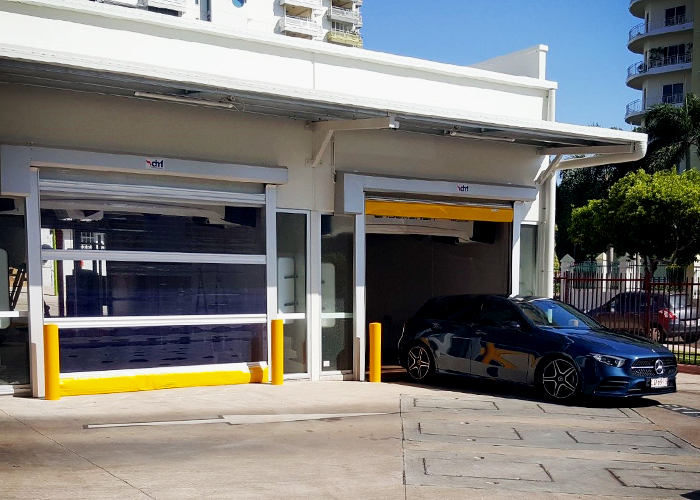 A high speed door solution for noise and overspray for carwashes
Carwashes are increasing in number throughout Australia and NZ, but with these, also comes more stringent requirements for noise and over spray control. Sydney based company, DMF International, have been manufacturing and installing specialty high speed doors for this type of application for over 20 years.
With the option of door blades in either all clear PVC, coloured polyskin, or an acoustic door blade, the sound pollution and overspray is greatly controlled, meaning no more complaints to carwash operators from nearby residences and commercial neighbours.
The DMF Series RL3000E Rapid Roll Door is custom manufactured to size, and comes with a dedicated control system that is integrated with the carwash system, usually programmed so that the door automatically closes just prior to the carwash sequence commencing. The door then re-opens at the completion of the cycle.
The door structure is fabricated using exclusive anodised aluminum column sections, with stainless steel fixtures, and and can be installed inside or externally to the carwash. The safety of this door is enhanced by photo electric light beams and option of a pressure sensitive bottom rail.
This high speed door model is not limited to carwashes though, and can be used in all sorts of applications including warehouses, docks, manufacturing and processing areas to name a few.
For more information, contact DMF via www.dmf.com.au or phone for a free design consultancy.