Key-Lena Bespoke Perforated Ceiling Panels from Keystone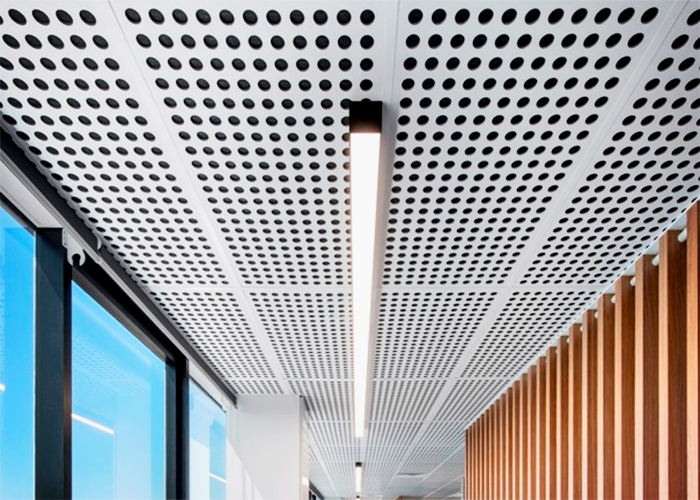 Keystone are the masterminds behind these bespoke perforated ceiling panels for HomeStart Finance in Adelaide. The fibre-cement ceiling panels are part of a comprehensive range of linings and acoustic solutions known as Designcor by Keystone. From the Designcor range these Key-Lena Key-Endura ceiling panels were chosen for their durability, ease of install, and minimal ongoing maintenance. Installed by Premier Linings for architects MPH Architects, the Key-Endura custom perforated ceiling panels were a cost-effective choice.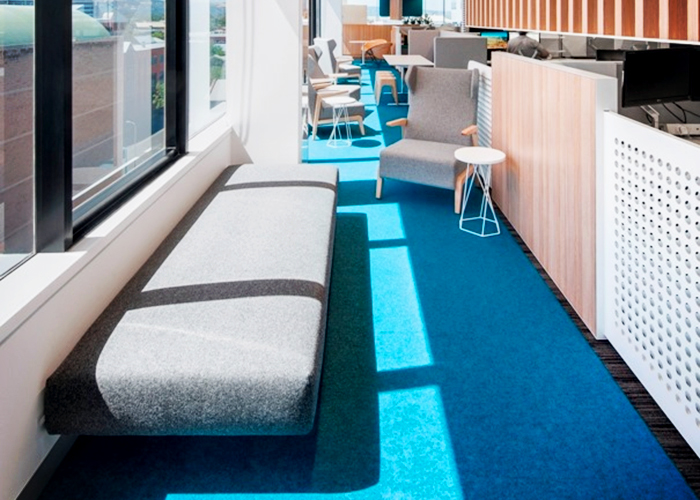 The Designcor Key-Lena ceiling and wall decorative panels can be perforated, patterned, slotted, or shaped for optimum noise reduction. Combine your Key-Lena purchase with K100 backing for even better acoustic performance. Keystone's Designcor sheets are ideal for both residential and commercial plus are available in both natural or colourful finishes of your choosing. For more information regarding Key-Lena Bespoke Perforated Ceiling Panels from Keystone, visit www.keystoneacoustics.com.au.