Grade 8 Collared Eye Bolts from LB Wire Ropes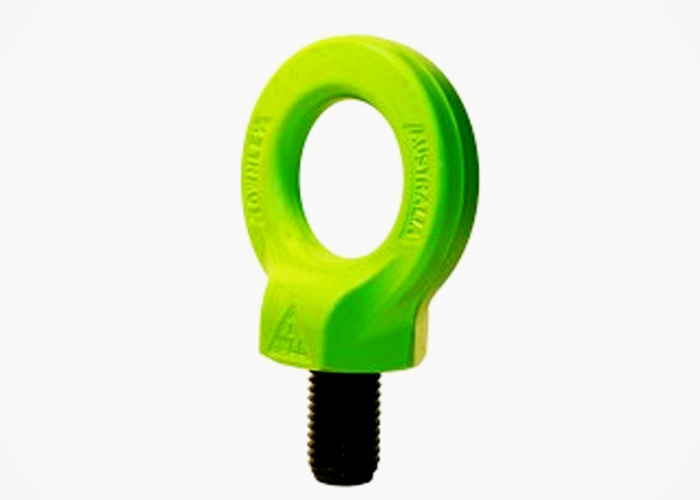 LB Wire Ropes is a premier choice for their supply of eye bolts to the Australian construction industry. Going beyond the norm, they are proud to provide Townley's new range of Grade-8 Eye Bolts with metric coarse sizing to the market. These eye bolts have a distinct and larger inner eye diameter, boasting a lifting ability that is four-times greater than typical eye-bolts in certain applications. They are forged from high tensile alloy steel with a high-visibility powder-coated finish, and are tested under AS1171 for electromagnetic safety.
These Grade 8 Collared Eye Bolts are stamped with a F2 WLL (working load limit) permit, indicating safe use for non-axial lift applications. This is where the load is not in line with the axis of the thread of the eyebolt.
Alternatively, F1 WLL is not stamped on the eyebolts but indicates loads that are in line with the axis of the thread of the eyebolt. They allow for four-times higher lifting capacity while maintaining a 4:1 design factor for safety.
LB Wire Ropes delivers the eye bolts with long shanks and special thread forms that are made to order. For more information, visit www.lbwireropes.com.au today.