Livestock Flooring and Bedding from Sherwood Enterprises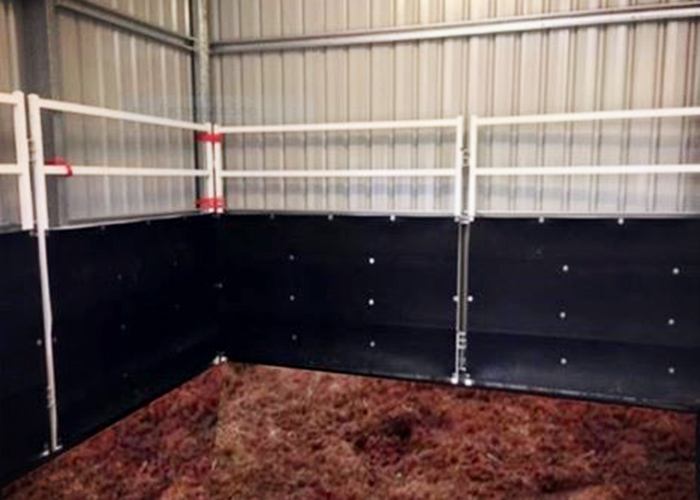 Healthy Hygienic Comfortable Functional 24/7 Hore Livestock Flooring & Bedding

Sherwood Enterprises, the online horse livestock distributor, has released their Functional comfort horse stable stall range which consists of Eva foam rubber interlock matting and 100% organic super absorbent bedding.

Today horse stables stalls can be installed with 21st century technology Functional matting and bedding that supports the well-being of horse or livestock when stabled; Especially from volatile indoor air off-gassing with 100% rubber matting and various current bedding ranges used. So read on - there is a better way today.

The Functional feature benefits of the matting will perform 24/7 in terms of hygiene, safety, comfort, impact, and durability. Sherprise's closed cell memory matting has that technology and the matting is 100% sealed to be non-porous, non-absorbent impermeable to urine liquids, bacteria, and ammonia build up as the urine cannot soak into the mats. Plus, they contain anti-fatigue therapeutic properties which supports and reduces the risk of musculoskeletal disorders (MSD), with such disorders like injury or pain in the horses body joints, ligaments, muscles nerves, and tendons.

Stabled horse cushioning flooring system has shown to reduce leg fatigue, tissue fluid, inflamed joints like arthritis, plus horse's livestock can rest with comfort and rise without sore hocks.

The interlock matting provides excellent insulation. Whilst the mats provide comfort you still will require a small amount of bedding for urine absorption.

For some time now we have searched globally for a quality alternative bedding to the beddings on the market that would also contribute with 24/7 Functional plus feature benefits for hygienic health, safety comfort, and well-being. From November 2019 we will stock and market Bucka-Roo Barn Oz bedding, a 100% Organic bedding.

Introducing Innovative Bucka-Roo Barn Oz Bedding

The features benefits of this horse and livestock bedding, apart from being 100% organic with no additives or chemicals, is non-toxic and biodegradable after stall usage which can be reused as a garden soil replenishment fertilizer.

Economical as it lasts longer without replacement up to 2-3 months due to its superior super absorbency many times more than current bedding ranges and it is dust extracted, vacuumed, and screened before being bagged.

Bucka-Roo Barn Oz Bedding locks in ammonia odours and it will not leach out so your horse and you will notice a significant reduction in toxic odour when you enter or are in the stable. This has enormous health benefits for horse's livestock and people in stabled environments from developing respiratory or allergy conditions plus assist horses with such disorders.

The highest ammonia off-gassing is from the floor level where the horse rest and particularly for foals if in a stabled environment where they are constantly getting up, falling over, then lying down resting the cushioned close cell memory flooring and cosy bedding assist impact injury so this Functional 24/7 bedding that also locks in ammonia is a real health benefit and note the surface remains dry.

Due to the absorption of ammonia being locked in flies, mosquitoes, mites ensures an interruption to their breeding cycle around 80%-90%. Note, stable flies, mosquitoes are blood sucking insects that bite and can cause illness plus skin or eye conditions (ensure you remove manure daily as per usual).

The bedding can be used outdoors in out day yards stopping mud so please consider our Item 4009 Drainage Stabilization Grid Cells with Bucka-Roo Barn Oz Bedding surface or direct apply on to crusher dust or dirt surfaces.

For a 24/7 Functional Stable Stall Flooring System we recommend you consider our cushioned flooring ranges and 100% Organic Bedding for there is a BETTER HEALTHIER WAY TODAY for Stabled Horses & Livestock. Read more at www.sherprise.com.au.