Driveway Drainage Melbourne from Hydro Construction Products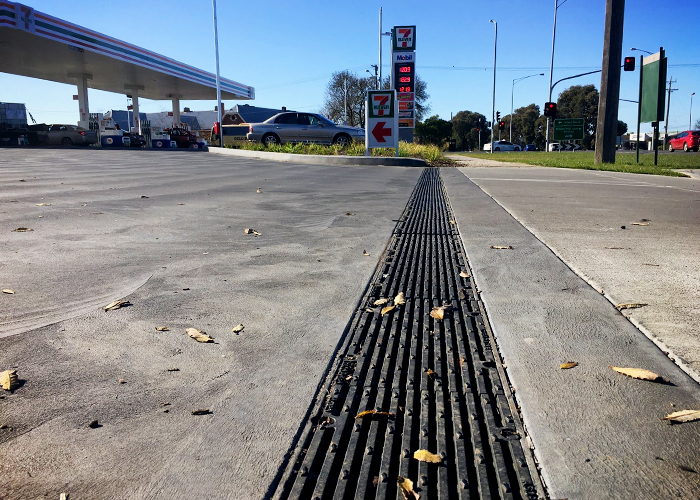 Melbourne-based architects and contractors looking for quality and resilient driveway drainage need to look no further than Hydro Construction Products, a forerunner in the manufacture and supply of water management solutions. Presenting the highly sought-after Hydro Topslot and Hydro Shallow Channels, their driveway drainage solutions made in compliance with building drainage standards. They are specifically designed to help builders working on residential or commercial landscapes with discreet and limited depth, like driveways, sporting tracks, and gardens, even balconies and patios.
Overcoming the restrictions of the traditional drainage products, Hydro supplies their driveway drainage systems with a channel body made of polymer concrete, a lightweight yet high tensile material known for their good resistance to corrosion and chemicals. They are enhanced with extreme stability while promoting ease of installation with a contemporary design.
Hydro Topslot
Hydro Topslot driveway drainage solutions are made from two of the most utilised sheets of steel, galvanised or stainless steel. When combined with Hydro polymer concrete, they form a reliable drainage body with excellent hydraulic efficiency and zero impermeability, resulting in long-term use without an expensive price tag. The driveway drainage is also available with optional end caps and inline slumps. An inspection unit can be provided for easier maintenance.
Hydro Shallow Channels
As its name suggests, Hydro Shallow Channels feature a very slim, shallow profile that can fit perfectly to spaces with limited workable depth. They are secured in place via bolted locking mechanisms, preventing unwanted access and movement. Inline sumps and end caps are also available. Hydro supplies these driveway drainages with an overall depth of 60, 80, 110, 130, 220mm in the Z/S and C series ranges. They are customisable with grates and covers made of galvanised, ductile iron, and stainless steel plus accessory options.
To learn more about Hydro's supply of driveway drainage solutions in Melbourne, visit www.hydrocp.com.au today.