Shade Structures Preferred by Bowls Australia from MakMax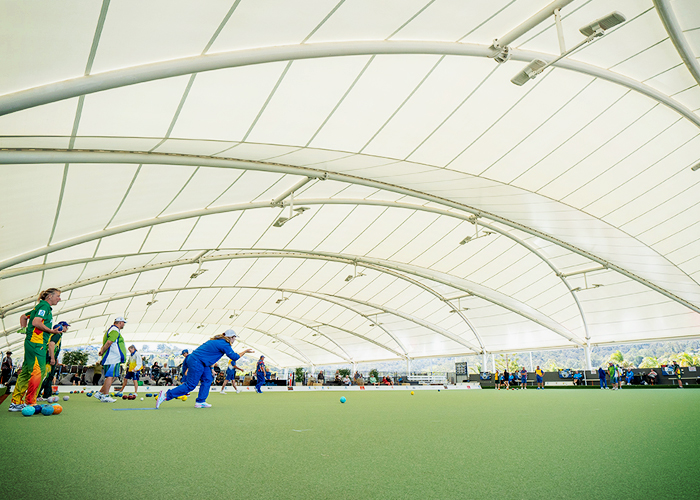 Shade structure specialists MakMax proudly announces their extended partnership with Bowls Australia for another two years. The Australian-based company leads the design, fabrication, and installation of fabric architecture for sporting venues inside and outside the country. And to show their ongoing support to our very own lawn bowls community, they will continue to proudly supply their patented bowling green shade products until at least 2022.
Shade structures from MakMax are engineered to create unique and quality playing environments for almost all types of outdoor sports. Apart from their distinct appeal, these shading solutions ensure enduring protection from UV rays and high winds. MakMax has a proven track record with their successful supply and installation of shade structures at several bowls clubs around the country, both small and large scale. Apart from Bowls Australia outdoor facilities, they were also involved in the upgrade of Perth Stadium, supplied products for Moama & Pine Rivers plus Merimbula's Club Sapphire. Thanks to these given opportunities, MakMax has been able to showcase their range of capabilities at many sports facilities across the country.
MakMax is looking forward to continuing their partnership with Bowls Australia. For all your shade structure and weather protection needs, visit www.makmax.com.au today.