Glass Block Shower Screens for Public Pool by Obeco Glass Blocks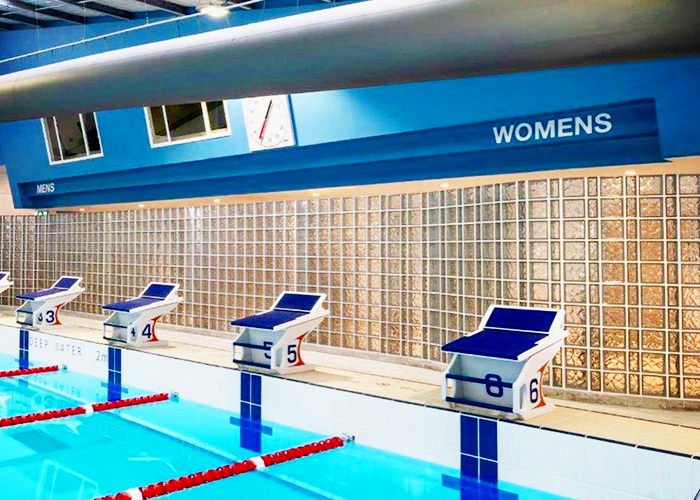 Decorative shower screens made of obscured glass blocks is a great way to spruce up a public pool. Specify none other Obeco Glass Blocks, Australia's largest importer, distributor, and installer of fire-rated and trafficable glass block pavers. From the supply of loose blocks and pre-fab panels to installation on-site, you can trust the Obeco team for a competitive service without luxurious spending.
Check out these stylish glass block shower screens at Blayney Swimming Pool, NSW, from Obeco Glass Blocks. Transforming the showers area into a showpiece, the team supplied their ever-popular and highly sought-after Mulia Wave glass blocks with matching end blocks and half blocks. The new shower screens boast curved sections and perpendicular blade walls, allowing the area to be completely freestanding.
Apart from these wave glass blocks, you'll discover more designs and patterns from the Obeco Glass Blocks, available in popular sizes including 115 x115mm and 300 x 300mm Get in touch with the team for more information. Head over to www.obeco.com.au today.