Spray Insulation Adelaide - Versi-Foam from Bellis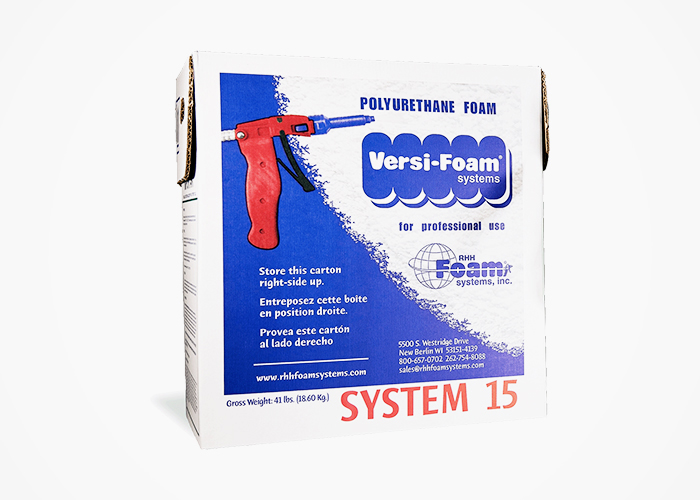 Versi-Foam System 15 from Bellis Australia is a small, disposable, handheld spray insulation foam kit. This cost-friendly kit features a specially modified polyurethane formula that creates a high-density foam for instant thermal insulation It ultimately provides easy, fast, and accessible insulation application or repair.
Versi-Foam® System 15 is preferred by industry specifiers for its excellent performance combined with portability and flexibility. It can seal awkward, uneven spaces, and is proven to be the most economical choice for small- to medium-size spray gun valves. Additional benefits of Versi-Foam include added mould and moisture resistance, providing an airtight seal in areas that fibreglass insulation can't reach. Its high-density formula is best for applications where harder material is required. Therefore, Versi-Foam® System 15 is commonly used for sealing cracks and repairing gaps to prevent heat or cold loss due to exposure to the elements.
Labour-saving, Versi-Foam® System 15 can be do-it-yourself applied without the need for additional hardware or manpower. Bellis Australia supplies Versi-Foam System 15 spray kits in a ready-to-apply package. The complete system includes a U-control patented gun attached to two 2.9m (10ft) hoses, three fan tips, ten (extended) mixing nozzles, and one pair of nitrile gloves. For more information on Bellis Australia's handheld spray foams available in Adelaide and throughout Australia, please visit www.bellis.com.au today.