Designer Outdoor Furniture by Tribu from Cosh Living
September 2021 - Just in time for Spring, Cosh Living is proud to announce the arrival of Tribu to their designer outdoor furniture collection: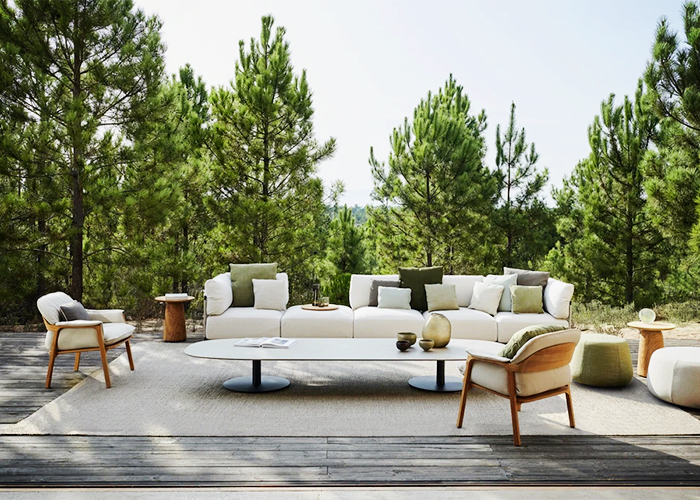 A sofa designed for comfort with a distinctive curved look, the Nodi outdoor sofa was designed by Yabu Pushelberg. It features a powder-coated frame and woven Canax back-rest with indulgent padding for utmost comfort and relaxation.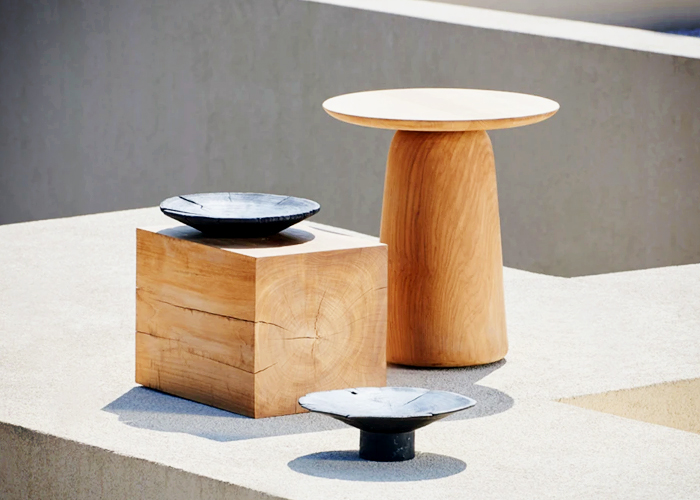 Also by Yabu Pushelberg, the Dunes teak side table exudes low-key luxury with a rounded base of solid teak supporting a smooth, circular teak top. It's sure to make an impression!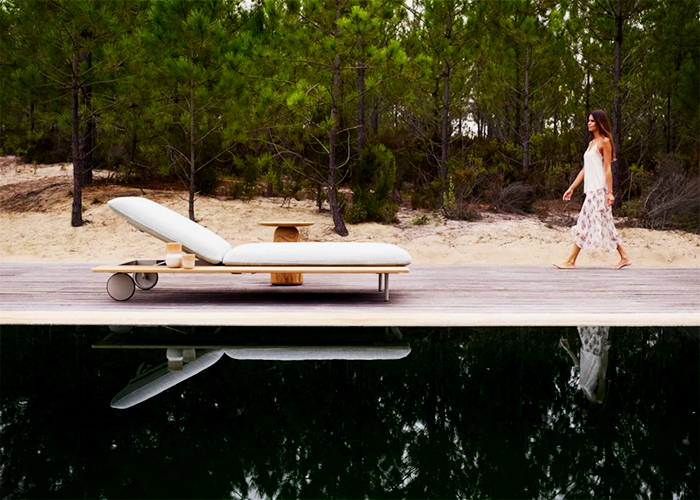 A new addition to the Senja collection by Studio Segers, the Senja sun lounge promotes utmost poolside comfort, boasting a voluminous cushion for ultimate support.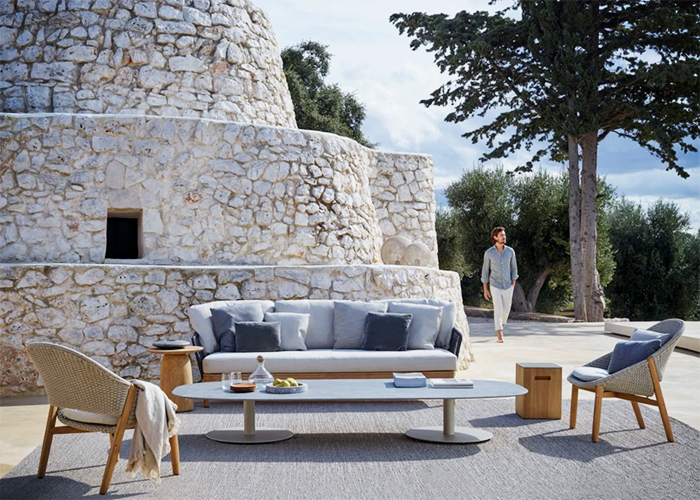 A selection of new tabletops have been added to the T-Table coffee and dining table range including teak, glazed lava-stone, and five new shades of ceramic. They are available in elegant oval, round, and square models.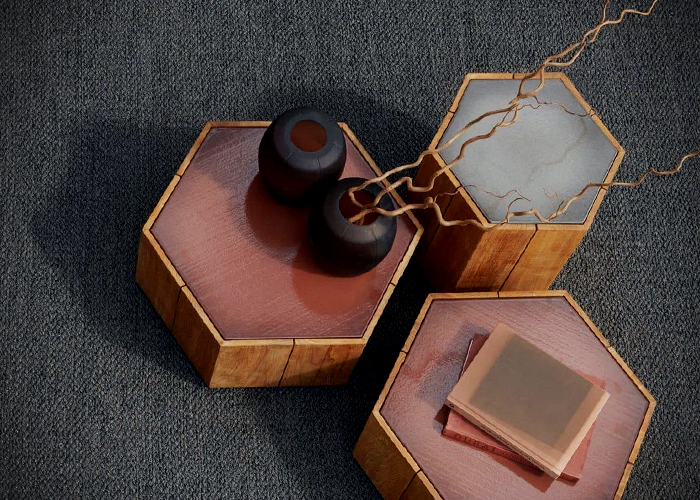 Outdoor coffee and side tables introduced in 2018, Hexagon tables are admired for their golden teak frame and unique lava stone insert. They feature a hexagonal shape, great for grouping together in a honeycomb pattern of varying colours and heights. New tones that are inspired by nature are available this season: Moss, Burgundy, and Wenge.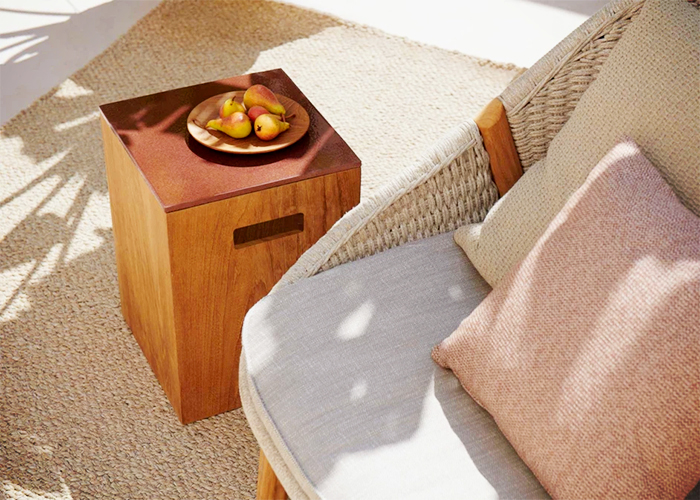 A new collection of outdoor rugs with a textured weave that gives them a luxurious yet natural appeal. These premium rugs are made out of 100% solution-dyed, PVC-coated polyester and are extremely resistant to sun exposure, rain, and mildew.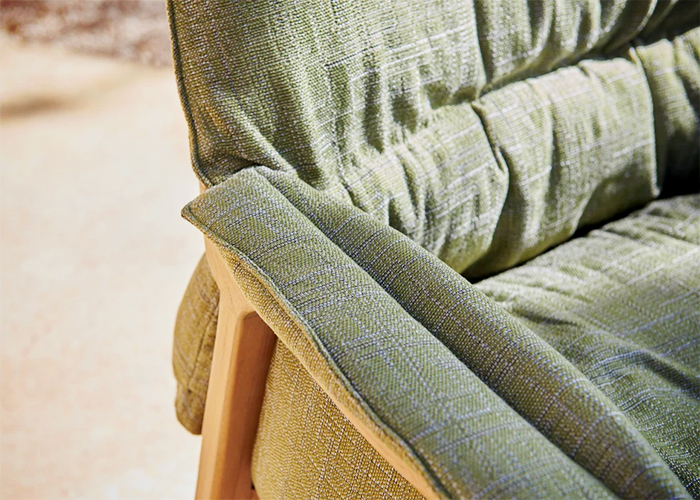 Tagika is a new outdoor fabric collection that features an ultra-soft, smooth, and delicate cross-hatch design, perfect for minimalist furniture pieces.
Tribu's new outdoor furnishing products feature a cohesive aesthetic that makes items from the entire range easy to mix and match. Check out the latest designer furniture and fabrics by Tribu from Cosh Living by heading over to coshliving.com.au today.