All-weather Sports Canopies - TensoSport by MakMax Australia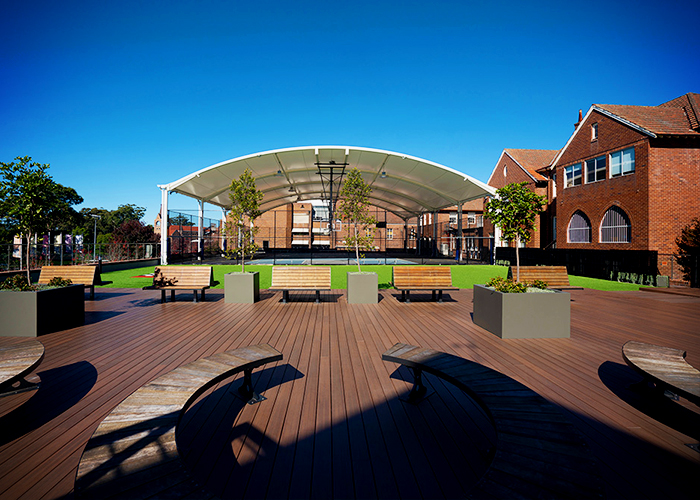 The TensoSport all-weather outdoor sports canopy by MakMax Australia is the larger version of the TensoCola shade cover for schools. Ideal in all weather conditions, the TensoSport canopy provides optimal shade and protection of sports facilities, including large basketball or netball courts. They are purpose-designed to cover large spaces without the support of any internal pillars. And, not least, the premium quality TensoSport Canopy from MakMax comes with your choice of high-translucency, long-lasting PTFE woven fibreglass (with a fluoropolymer coating) or architectural-grade PVC (with PVDF coating) canopy.
Makmax is a leading designer, manufacturer, and installer of shade structures throughout Australia. With their fully qualified team, MakMax can custom create your ideal TensoSport Canopy, adapting it to virtually any sports facility. This includes extra high basketball court shade structures or narrower, longer canopies for tennis courts.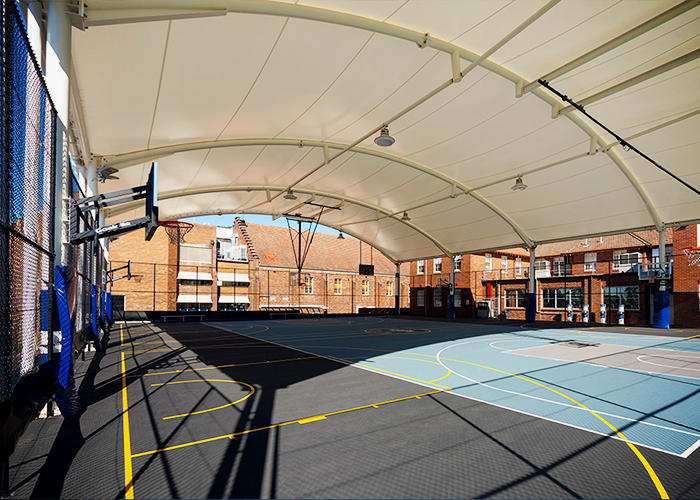 You can specify your TensoSport Canopy to include:
LED lighting and PA systems.
Side-nets, netball hoops, basketball backboards, and scoreboards, etc.
Player-safety padding around columns.
A prime example of a TensoSport Canopy by MakMax was installed at Knox Grammar in Sydney (pictured). It can be found at their new MacNeil Sports and Locker Facility. This project features a MakMax TensoSport™ PVC Sports Court Canopy as a roof for their basketball court.
For more details on TensoSport all-weather sports canopies by MakMax Australia, head over to www.makmax.com.au today.