Interlocking Rubber Pavers for Stables from Sherwood Enterprises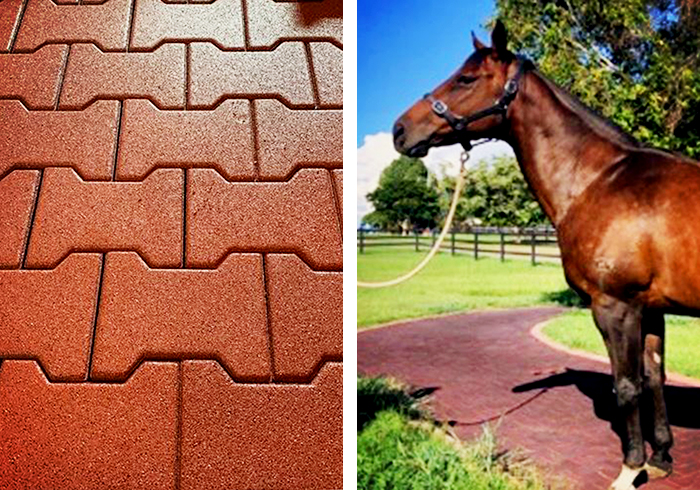 An Australian, family owned & operated, leading equine flooring distributor, and established in 2004 - Sherwood Enterprises and their iteration of Buckaroo Barn has developed an excellent reputation for high-quality, interlocking 4008 recycled rubber horse pavers. The same as supplied and installed at the Magic Million sales complex on the Gold Coast, Queensland.
The Buckaroo Barn equine factory specialises in manufacturing high-density rubber interlock pavers and playground safety rubber. They cater for major European and United Kingdom distributors plus the Sherwood Enterprises' Buckaroo Barn label in Australia.
Features and benefits of Buckaroo Barn interlocking 4008 recycled rubber horse pavers:
Importantly, Buckaroo Barn 4008 pavers are environmentally friendly as they utilise recycled car tyres. Therefore, they comprise a finely textured, premium rubber that is moulded into an interlocking brick shape then polymerically bound and buffed.
Buckaroo Barn 4008 interlocking pavers are completely coloured - not just the surface.
Buckaroo Barn 4008 pavers are constructed of fine, granulated rubber from the surface to the base (as opposed to cheaper versions of the same product on the market with a chip base).
Buckaroo Barn 4008 pavers offer exceptional long-lasting durability and are almost indestructible - a good long term horse flooring investment.
Buckaroo Barn 4008 has acoustic and shock absorption properties.
Buckaroo Barn 4008 provides horses with security of step and the ability to stride in comfort. Great for stables and breezeways featuring this impact floor protection.
Buckaroo Barn 4008 has excellent slip resistance and is suitable for indoor or outdoor wet areas. They are also UV treated against prolonged exposure to the sun.
Buckaroo Barn 4008 is ideal for easy DIY installation atop concrete, asphalt, or compacted crusher dust.
We market our Buckaroo Barn 4008 pavers with online distributor/warehouse pricing, and they can be collected (or we can freight) from Sherwood Enterprises' Brisbane, Sydney, Melbourne, or Perth facilities. Adelaide and Tasmanian orders are sent from the Melbourne warehouse only. Minimum order is 30m².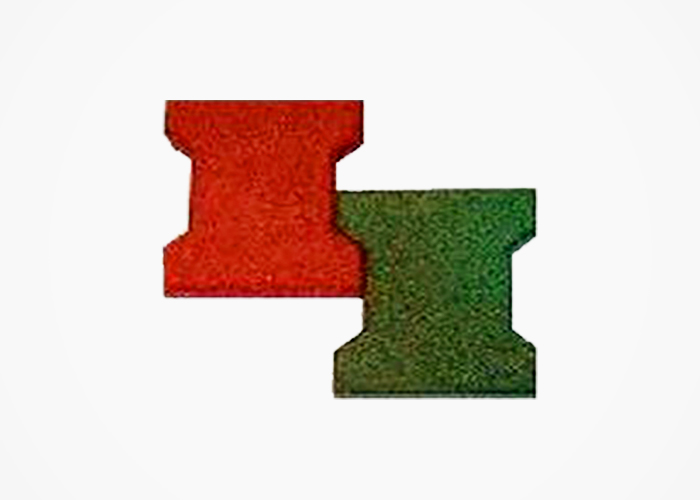 Suggested uses of Buckaroo Barn interlocking 4008 recycled rubber horse pavers include horse stables/stalls, breezeways, horse out/day yards, horse shelters, horse walker flooring, breeding barns, horse parade rings & winners circle areas, tunnel surfacing, grooming areas, wash bays, entrances/exits to stable blocks/barns & paddocks gates, outside stables/stalls, driveways, pathways, and overflow parking areas.
For more information regarding interlocking 4008 recycled rubber horse pavers by Buckaroo Barn from Sherwood Enterprises, visit buckaroobarn.com.au today.