Satin Finish Cast Acrylic Sheet from All Plastics attractive matt frosted glass look; a perfect marriage between plastic & design.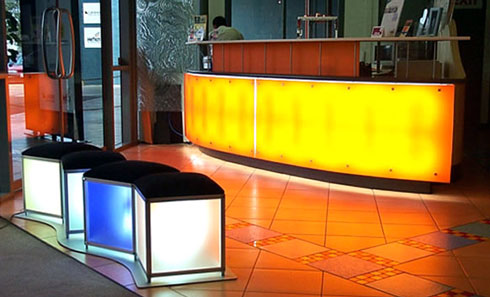 Advertising displays, shop fittings, cabinet doors, office partitions, corporate gifts, shop signs, decorative and architectural designs are prominent applications of this newly introduced material which offers the following advantages:
Pleasant to touch, resists stains, finger marking and dust.
Softens harsh colours, improves brightness and subtly filters light.
Easy to use, shape and maintain.
Retains the "frosted look" even after thermoforming, sawing / drilling.
Resistant to many chemical products.
Can be readily combined with metal and wood.