Axolotl Smartfix weather sealed façade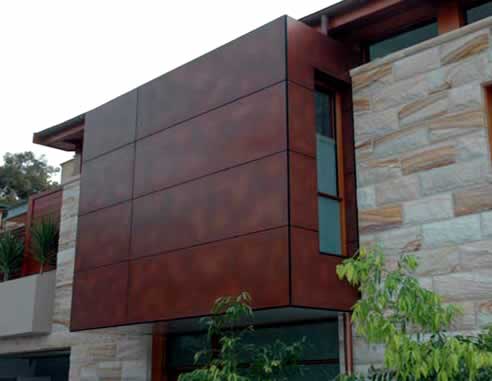 The clean lines of Axolotl Smartfix are demonstrated here on this beautiful home in the northern beaches of Sydney. The finished effect is a testament to true environmental sensitivity, both in its seamless visual integration into the surroundings and the 'clean' process utilised by Axolotl.
The CFC facade, which was bonded with copper pearl, is all fixing free and weather sealed. It provides a secure fix to the perimeter of each panel without the need for exposed silicon sealants unlike existing panel systems.
There are virtually no limits to the design potential of the panels due to Axolotl's ability to both emboss and deboss the panels, which can then be bonded with any of Axolotl metals and effects.