Quality locking indicator set for sliding toilet doors from CS Cavity Sliders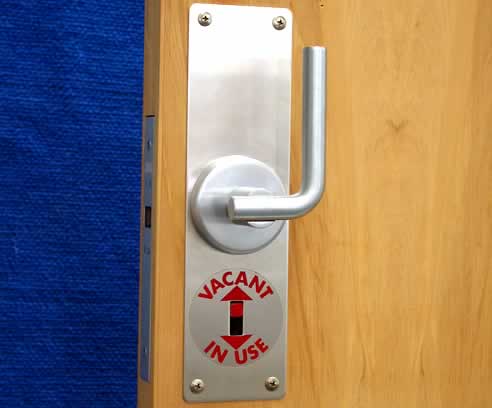 CS Cavity Sliders manufacture the CAVLOCK CL 100. A high quality slam-latching sliding door mortice lock specifically designed for use with surface and cavity sliding doors.
The LAVLOCK combines all the features of the CAVLOCK range with the added benefits of the 'VACANT/IN USE' indication via the highly visible red snib. The inside face of the lock shows 'LOCK/ UNLOCK'.
The LAVLOCK is suitable for all applications where toilet access is by means of a sliding door and where paraplegic specifications maybe required.
The LAVLOCK comes with an exit free function, this means that with a single pull of the inside handle the lock will automatically unlock, unlatch and open the door all in the same action. An extra benefit of this lock, is that in the case of an emergency, access can be easily gained into the room by simply lifting the short red snib (typically on the outside of the door) up to unlatch the door. This can be done very easily with the end of a key or a coin.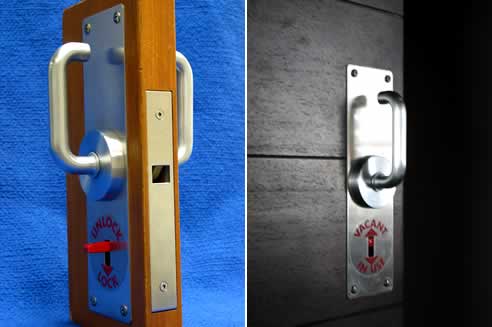 The LAVLOCK is supplied as a complete set including:
Lever type 'D' Handles.
Stainless Steel indication Plates.
Slide Locking buttons including Emergency Release.
With either vertical or off set lever type D-handles (to achieve compliance with AS 1428) - gives more room between the shaft of the handle and the door jambs at both the open and closed positions.
Emergency Release Button can be changed to have large sliding buttons both sides of door (as can be required in rest homes etc).