Decorative paving solutions from MPS Paving Systems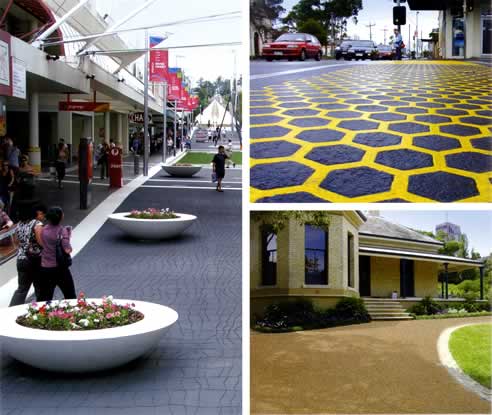 We provide decorative paving solutions for architectural and traffic management applications in the commercial, government and domestic sectors.
We appreciate that every projects has its unique challenges and are committed to delivering the optimum balance of function, aesthetic appeal, safety, longevity and value every time. Our technical support and expert installer teams will work with you to take you project from the conceptual stage through to completion and aftercare.
The origins of MPS span more than 30 years in the construction / asphalt industry in Australia and New Zealand. MPS has been instrumental in introducing innovative ideas and materials into the Australian market, including the world first decorative asphalt system StreetPrint™. MPS continues to partner with the world's leading suppliers to develop smarter paving solutions.
Our engineering and design service provides technical support to specifiers to assist in selecting the most suitable solution for the project. Product specifications, sample drawings and design recommendations based on depth industry knowledge all contribute to a valuable service for clients to draw on.
MPS accredits and supports a network of licensed applicators nationwide. To ensure high quality installations, applicators receive rigorous hands on training at job sites and MPS training programs. Training and evaluation is continuous to ensure standards are maintained.