StreetPrint by MPS Paving Systems - making asphalt beautiful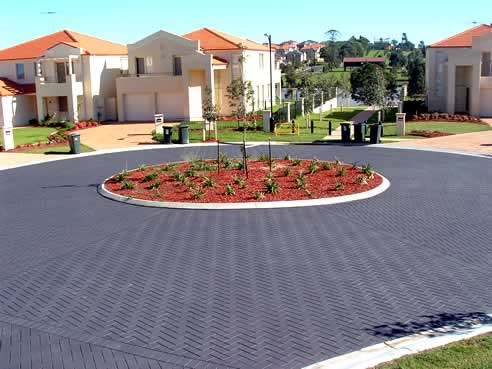 Blacktown is situated approximately 1 hours drive west of the CBD in one of Sydney's biggest growth corridors. The site is in a premium location providing country lifestyle with modern and sought after amenities.
Landcom, the state government developer was looking for an aesthetic alternative to boring asphalt streets. StreetPrint Pavement Texturing was selected for its ease of application and longevity.
The results speak for themselves and StreetPrint is grateful for the opportunity to provide the clients with a product that fulfilled the vision and expectations required for the project.
With a total of 820m² of StreetPrint Pavement Texturing, consisting of Diagonal Herringbone with a single stacked brick border coloured in Slate, the treatment was applied to the entire cul-de-sac. Blacktown Council as a result of their satisfaction at the outcome of this project, followed through with a program of refurbishment to footpaths in shopping areas using Streetprint.