Ø32 Stainless Steel Fittings from East Coast Industries Australia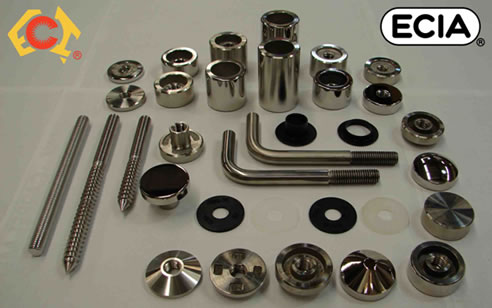 ECIA has released a new full range of M10xØ32mm stainless steel 316 frameless glass & hand rail fittings. Components include:
Spacers - 5mm, 10mm, 15mm, 20mm, 30mm & 50mm.
Flanges - Tapered, Flat 5mm, Flat 10mm.
Nuts/Caps - Tapered, Dome, Flat 12mm, Flat 7mm.
Nylon Washers to suit in Black or White.
The new Ø32 stock will add to the extensive full range of M10xØ38 & M12xØ50mm fittings already available direct from ECIA.