Reconstituted Bathroom Vanity Tops from YX Marble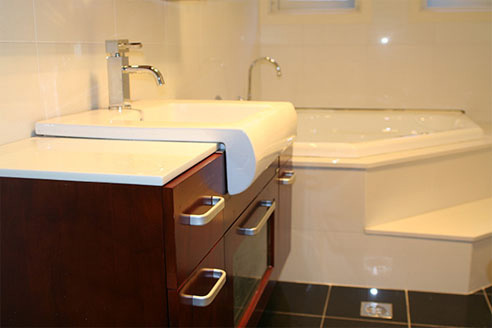 At YX MARBLE AND GRANITE' we offer all types of marble and granite works' main products are kitchen bench tops' vanity tops' bar tops' counter top and stair cases. Our experienced tradesman and stonemasonry machinery enable us to meet your special needs.
With over 100 different types of stone slabs and tiles' including granite' marble' travertine and reconstituted stone' from our direct suppliers' we will find the product that is right for you. Please contact us now.