Glass Brackets with Weldable Plate from East Coast Industries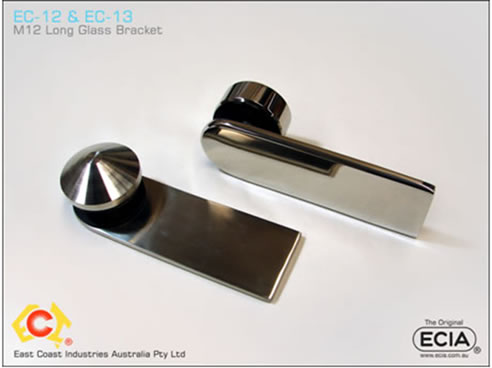 Stainless Steel 316 Brackets from East Coast Industries Australia
East Coast Industries Australia (ECIA) - Stainless Steel 316 Glass Brackets with a Weldable flat plate
ECIA have available in two sizes, Ø50mm M12 Glass brackets with a flat plate for welding to post or any other suitable surface. The longer bracket is 150mm in length and the shorter bracket is 80mm.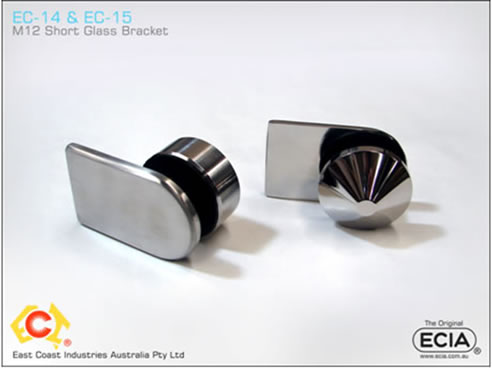 They are available with different nut varieties and are also compatible with our spacers. The thread length is cut to size to suit the glass thickness. The plate can also be cut and welded at a desired angle. They are available in both #400 Satin Finish and #600 High Polish.
Our products are manufactured through strict quality control procedures from high quality stainless steel all for competitive wholesale prices.
ECIA is not limited to off the shelf products, we also provide quick design support and manufacturing of custom products to our customer's specifications be it aluminium, steel or plastic, we have plenty of different materials that can be factory-made to fit your special requirements.
ECIA has many more components for fixing hand railings and if required we may also customize it to fit your specifications.
Please visit our web site at www.ecia.com.au for a copy of our latest catalogue and for more product information. information.