Preserving Garden Retaining Edges from Formboss Metal Garden Edging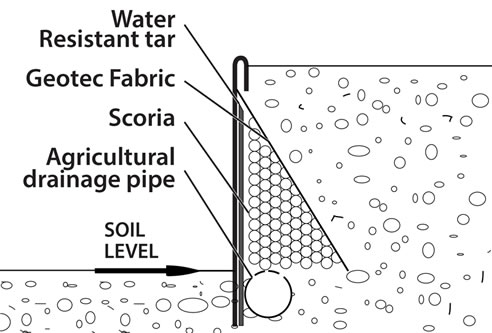 Preserving Your Retaining Edges:
Making sure that your retaining edges last as long as possible should definitely be a priority whilst installing. The main issue is drainage, how will the water easily drain from behind your retaining wall? Water weighs 1kg per liter, meaning that if you have lots of water building up behind the wall it will be under significant pressure.
Take a look at the above diagram to get idea of some simple drainage options. It is generally best to consult a landscaper or architect about your specific project, as all areas differ, and they are the experts of their fields.