Central Heating Energy Saver F6 from Hunt Heating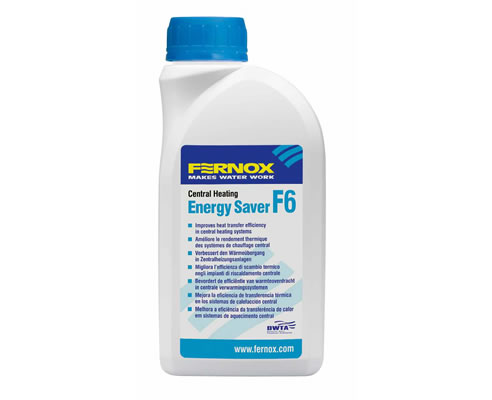 Lowers fuel consumption Improves heat
transfer efficiency Minimises carbon emissions
The three way winner - Energy Saver F6
This revolutionary product has been developed to improve heat transfer efficiency and lower fuel usage in traditional central heating systems*. Saving the householder money on their annual gas bills.
For maximum benefit the Energy Saver F6 is designed to be used after a system has been cleaned and/or powerflushed using Cleaner F3/5 and inhibited with Fernox Protector F1.
* Independently tested, the Energy Saver F6 is proven to reduce gas consumption in both scaled and unscaled systems.