Commercial Umbrellas with PVC Canopies from Instant Shade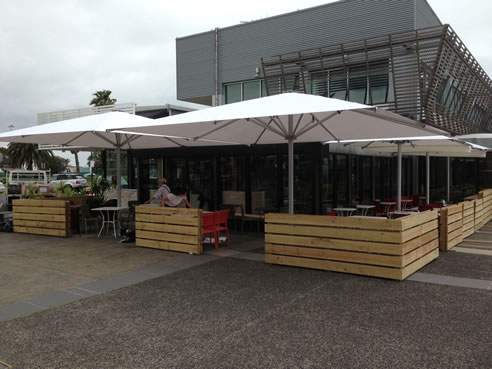 Heavy Duty Nova HD Umbrellas - new PVC canopies available
The latest addition to the Instant Shade Umbrellas commercial umbrella offering is the option of PVC canopies on our Nova HD range of heavy duty giant telescopic commercial umbrellas. PVC is a very heavy and durable material, which is also 100% waterproof. We weld the seams of the umbrella so that no water can leak through, creating a truly all-weather structure that can also be enclosed with drop-down blinds.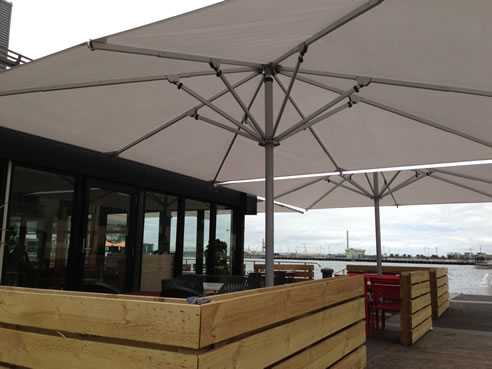 The engineer wind-rated Nova HD range is perfect for commercial and hospitality settings where wind is a factor, such as "Mr Hobson" (www.mrhobson.com.au), Port Melbourne's newest place for Breakfast, Lunch and Dinner with prime water views. We recently installed over 70 square metres of all-weather protection at the restaurant, providing much needed protection to the patrons from Melbourne's variable spring weather.
Contact Instant Shade Umbrellas or your local distributor for more information.