Stone Look Floors from Karndean Designflooring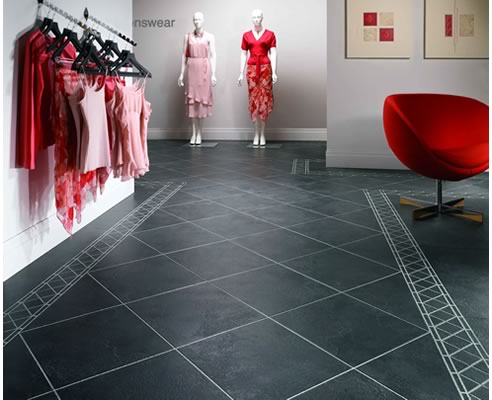 Karndean Designflooring vs. Stone, Marble and Ceramics
How does Karndean Designflooring compare with other flooring such as stone, marble and ceramics? By offering all the advantages, without any of the drawbacks.
Some of the advantages of Karndean over stone, marble and ceramic include:
- Natural stone can be hard to manage and weight can be a problem, especially if you want to fit upstairs.
Karndean is much lighter, flexible and easier to install.
- The cold touch of stone and marble can be a bit off-putting in cold weather.
Karndean's floors are warmer.
- Stone, marble and ceramic can become slippery, especially in areas which get wet, like the bathroom, kitchen, hall or laundries.
The textures of Karndean Designflooring can help to avoid slippery surfaces.
For more information on Karndean Designflooring, please visit www.karndean.com