New Online Resources from Miami Stainless
New Online Resources
There is always the dilemma of trying to find information you're looking for on the internet, a bit of a needle in a haystack. If you have resorted to keeping stacks of paper in the corner of your of your office just to make sure your search is narrowed down from one million to five hundred, who's to blame you? We have tried to make things a little easier by putting all of our resources in one area on our website called, wait for it... The Resource Section. Sometimes it's best to keep things simple.
The resource section is made up of three areas, Image Gallery, Video Gallery and Brochures & Catalogues.
Image Gallery
Start with a little inspiration. This is our collection of project photos that use Miami Stainless products. There are some unique designs and methods that could give you a few ideas and new photos are added regularly.
Video Gallery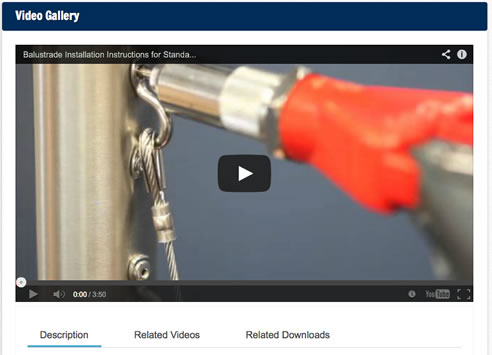 Many of you have already watched Patrick Swagey in action assembling balustrade systems, but for those of you who haven't you can visit our Video Gallery. We setup this area to have full video descriptions, related videos and related downloads in one area so you don't have to go searching. Patrick Swagey will be making his return to the small screen later this month, no autographs please.
Brochures & Catalogues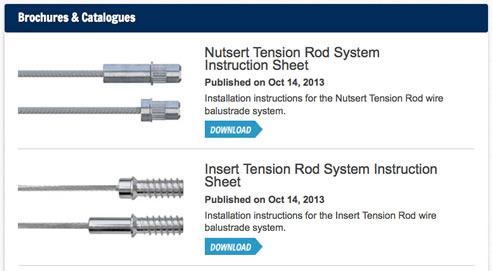 We have been making the move to paperless by keeping a lot of our regular communications online or sent by email. The addition of our download area has allowed us to make our other documents available online giving you 24/7 access to catalogues, instructions, marketing material and more. Please keep in mind that the downloads that are available to you is based on your retail or trade online account status.
Most of our downloadable material is available as hardcopy, if you would like to order please contact us.