2 Wall Grab Rail with Back Rest from Star Washrooms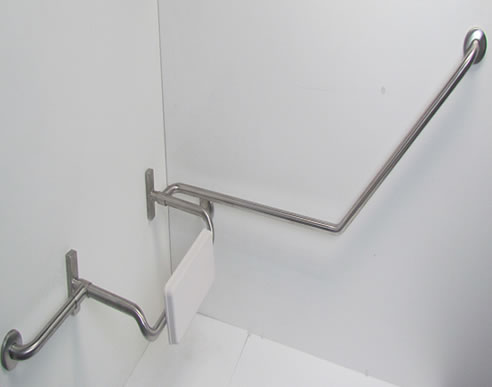 Models:
S32-030 - (As per drawing)
S32-031 - Opposite Hand for 90 degree Bend use code (S32-030-90)
Made from fabricated 304 stainless steel with satin finish. Under slung support made from round bars Flanges come with 3 fixing holes. Flange is fully welded to the rail and the cover snaps on the flange. Back rest cushion made of fabricated of white polyurethane 40mm. Easy to install.
Installation:
Secure to wall with mounting screws at holes provided.