Commercial Paper Towel Dispenser and Receptacle by Star Washrooms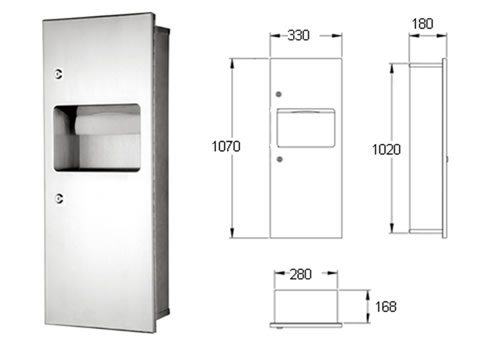 Paper Towel Dispenser and Waste Receptacle
Models:
S-132 recessed
S-132-15 semi recessed
S-132-20 Surface mounted
Made from Fabricated 304 stainless steel door has a satin finish. Unit locked with tumbler locks and door is attached to cabinet with full length Piano hinge. Capacity to hold 2 packs of slimline interleave paper towel.
Installation:
Recessed unit requires wall opening -1030mm h x 290mm w x 175mm d (Semi recessed unit only 95mm deep).
Secure framing with mounting screws at holes provided.