Kitchen Exhaust Canopies by Halton from Stoddart Manufacturing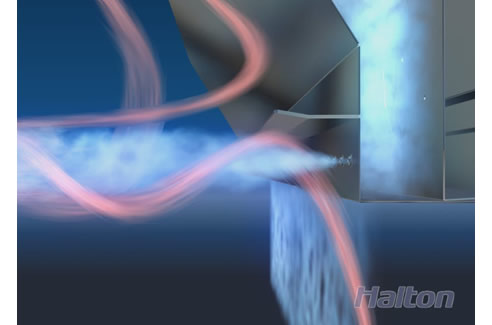 Halton Kitchen Exhaust Canopies from Stoddart Manufacturing feature Capture Jet 3 Technology to reduce ventilation loads by 40%.
What's the Capture Jet 3 technology?
The Capture Jet technology consists of two sets of nozzles. One set of shaped nozzles, one set of vertical nozzles.
- The horizontal nozzles increase the driving speed at the front of the hood and push vapours back toward the extraction plenum.
- The vertical nozzles increase the containment volume and prevent vapours escaping from the containment volume.
Both front and sides of hoods are equipped of this dual capture jets constituting an outer boundary.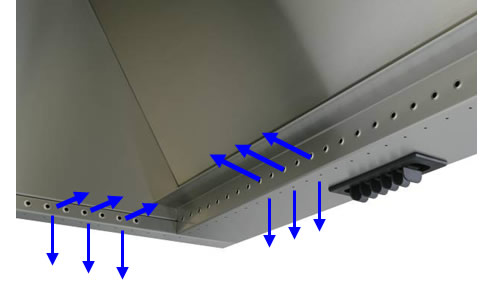 The Capture Jet Technology reduce exhaust airflow rates and energy consumption by 35 to 45% compared to traditional systems... without any compromise on capture & containment efficiency.
Therefore, the Capture Jet technology assures reduced installation costs and allow to recover rental or usefull surface by reducing the surface of technical rooms and ductwork.
The Capture Jet technology assures the best IAQ* and lead to the IEQ** through the reduction of the drafts and noise level inside the kitchen (thanks to exhaust airflow reduction)
The Capture Jet technology contributes directly to the efficiency of OAQ*** solutions and safety technologies (UV system or ecology units)
For a healthy, productive and efficient kitchen workplace, contact Stoddart Manufacturing.
Indoor Air Quality ** Indoor Environment Quality *** Outdoor Air Quality