Rigid Insulated Ceiling Panels Sydney from Versiclad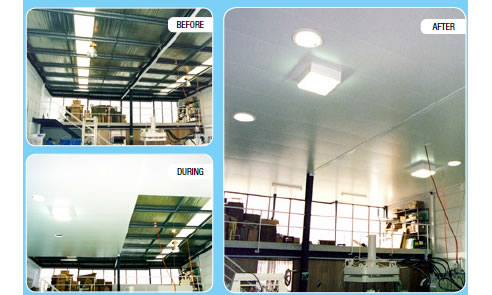 Case Study: Soy Snax
Located in a factory unit containing a food packaging line, Soy Snax installed 220m2 of CEILINK throughout their entire factory. Following a local council inspection and to comply with their customer's stringent packaging environment guidelines, they were required to install a solid ceiling to cover up their old trim deck metal roof and hide exposed purlins and beams.
Completed in half the time of a conventional suspended ceiling, the length and span of CEILINK panels allowed the installers to work above the machines without having to move them. The insulation value of CEILINK helped reduce the temperature inside the factory by up to 15°C.
The finished job came in 40% cheaper than the price quoted for other uninsulated and uncoated plasterboard.