Insulation for Car Park's from Composite Global Solutions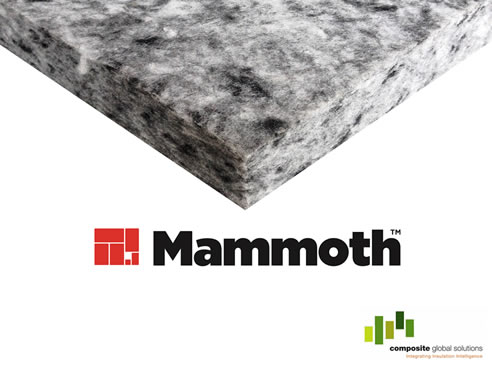 CGS - MAMMOTH Polyester Car Park Insulation Panel
Mammoth™ Carpark Panel is made from 100% lofted thermally bonded polyester fibres, and is the first polyester insulation on the market to be given an AS ISO 9705 fire rating. Mammoth™ Carpark Panels are semi-rigid, allowing the panels to conform to irregularities common in concrete formwork, while still requiring only eight fasteners.
Mammoth™ Carpark Panels are available in a range of neutral colours and their fibrous construction ensures excellent acoustic properties. Boasting similar R-value to material thickness ratios as conventional PIR insulation, Mammoth™ Carpark Panels are Red List Free (International Living Future Institute) and contain recycled polyester fibres from plastic bottles. Mammoth™ Carpark Panels are non-allergenic and do not cause itching or irritations when handled.
Applications
- Carparks
Installation
Mammoth™ Carpark Panels are incredibly easy to install. The lightweight semi-rigid boards are effortlessly cut to size and with our developed installation method, make installing services simple. Visit our site to download view our installation guide.
Sustainability Attributes
Contains recycled fibres. Red List Free. Chemical free - no formaldehyde or insecticides.
Documents
- Technical Datasheet
- Installation Guide