Pressure Boosting Circulator Pump from Maxijet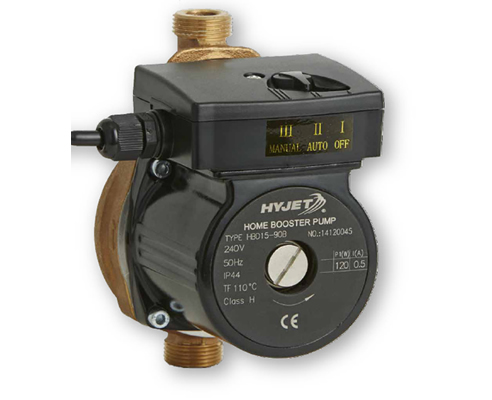 Maxijet Supply the HBD15-90B, which is a circulator pump designed for pressure boosting of potable water and domestic hot water. The pump provides additional pressure to showers, taps and similar outlet points. The HBD15-90B is for use in open systems.
Approval from the local water company must be obtained if the pump is to be connected directly to the water main. The pump incorporates a flow switch which starts or stops the pump when a tap is turned on or off.
Features;
In-line pump casing for easy installation
Barrel unions on suction and delivery for easy install and maintenance
Pump can be set to MANUAL, AUTO or OFF
Manual bleed on start up
Low power consumption
Reliable and maintenance free
Quiet operation