Ultra High Gloss Cabinetry Panels from Polytec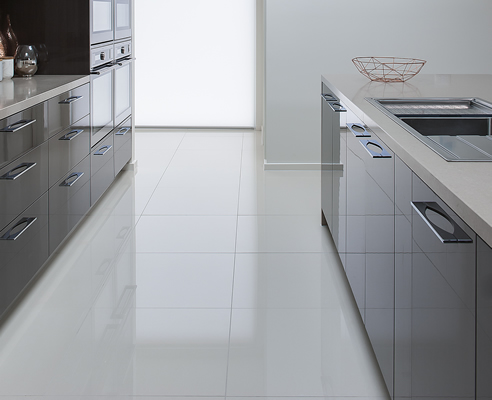 Nine exciting new decors added to the polytec
CREATEC ultra high gloss range
polytec's CREATEC range is a unique UV cured, ultra high gloss decorative surface. Created from moisture resistant E-Zero MDF board, the new range of CREATEC ultra high gloss Solid and Timberprint colours are sure to impress. With trending shades of dark browns and greys added alongside bright timber Coloured Oak highlights, the range delivers an impressive polished look for vertical surface applications.
The reflective mirror finish of CREATEC ultra high gloss enables you to achieve a truly leading edge design. Blend subtle tones from the polytec LEGATO Super Matt range with the sophisticated look of CREATEC ultra high gloss to achieve a refined, contemporary style.
Available in 2400 x 1200mm sheet size with matching 1mm laser edge tape.
To view the entire polytec EVOLUTION range, click here.
To download the NEW polytec EVOLUTION range brochure, click here.