Carpet Underlay Acoustic Insulation with Silentstep® from Bellis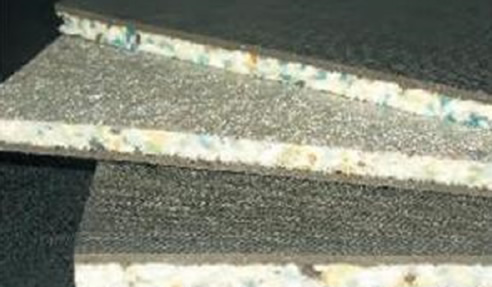 As high-density living and lightweight building construction took the industry by storm over the last decade, came the increasing need to improve the acoustic insulation in multi-storey commercial and residential buildings.
Silentstep® carpet underlay acoustic insulation offers a cost-effective solution to all noise issues related to impact sound caused by foot traffic, slammed doors, dropped objects, footfalls, and shuffled furniture. It also provides an excellent acoustic insulation against airborne or ambient noise such as conversation and noise from home entertainment systems, that travels through the lightweight or poorly constructed flooring systems.
Silentstep® is designed and manufactured to reduce both upward and downward noises that can affect other occupants. The carpet underlay acoustic insulation has a four-part laminate that consists of the following components:
1. Reinforcing layers that provide slip resistance and prevent carpet creasing. It also strengthens the barrier, hence providing stability and product longevity.
2. Flaccid, high mass nature of the noise barrier that significantly reduces airborne and impact noise.
3. Foam layer that separates the acoustic insulation barrier from the floor substrate, which allows for the barrier to function independently.
4. Slip sheet that provides secure fitting and also serves as reinforcement to the foam layer.
The combination of the cushioning effect of the foam layer and dampening of the noise barrier leads to an efficient acoustic insulation solution. Silentstep® maintains a high-level resilience in carpet underlay applications. It is a flexible material, resistant to compression setting, which is ideal for controlling noise impact.